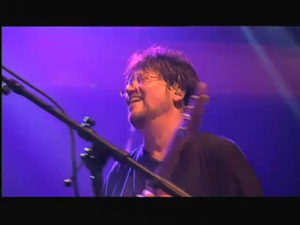 Billy Lombardi - band leader, guitarist, keyboards, singer/songwriter, and arranger.

Billy is the leader of Group du Jour since its formation. Prior to Group du Jour, he was the driving force behind the "legendary" rock group Ralph , a ten piece band who set the standard for groups in NEPA. He has performed and recorded nationally and internationally from London, to New York, Nashville and Los Angeles under the direction and production of notables including Roy Thomas Baker (Queen, David Bowie, Foreigner, Journey, Yes…) One of Billy's most notable studio projects was recorded at the legendary Trident studios in London, England who's alumni includes the Beatles, George Harrison,Rolling Stones, Elton John, David Bowie, Queen and Yes,  Billy's songs have been recorded and published in collaborations with Danny Seraphine of Chicago and Dave Wolinski of Rufus (Skidrow Music) for CBS recording artists Dakota. The songs Save Me and Fly by Night were written by Billy Lombardi and released on the KMA label and received regional airplay. He performed on the syndicated TV rock concert "Music You're My Mother", produced by Jack Craciun III, as well as the Nashville Network, and PBS affiliate WVIA.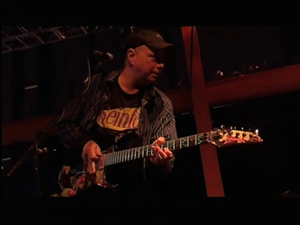 Jon Lorance – International recording artist, lead guitar, vocals.

Jon's virtuosity and broad experience has earned him the highest respect among industry heavy weights around the country. He has recorded and performed with Randy Jackson (American Idol), Kevin Cronin (REO Speedwagon), Jeff Porcaro (Toto), and Bill Champlin and Danny Seraphine of super group Chicago. He was lead guitarist on "Where are You Now" which charted #3 nationwide on Billboard for the band Synch on WTG (a CBS affiliated recording label). He is also a member of Epic recording artists Dakota, who toured with Rock and Roll inductees, Queen. He can be seen performing with them in a live concert commemorating their 25th anniversary which aired on PBS affiliate WVIA in March of 2007. They have 11 CD's and 2 DVD's currently available.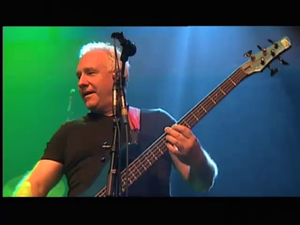 Dave Figura – Bass, vocals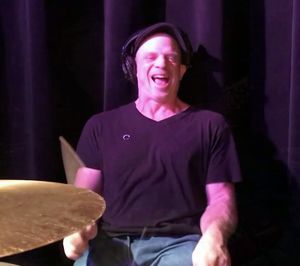 Matt Scola – Drums, vocals
Matt has played with all types of groups, in all types of styles, up and down the East Coast.  He is the group's resident rock/rap/hip hop artist.